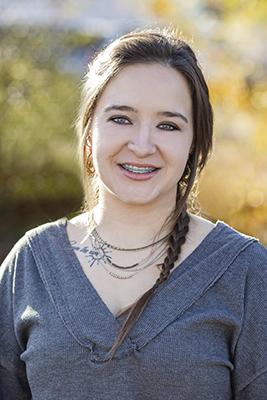 Dental Assistant
Years of Experience   9
Certifications/Credentials     RDA, BLS, DANB
One professional (MVP) accomplishment
My family and my animals are my greatest accomplishments. I strive to help people and animals every day.  I have also graduated from college and became DANB and RDA certified.
Values and how they inform your career
I like knowing that when I come to work, I am helping patients have better smiles.
Outside of work
Family:  My daughter, Alice; my dogs, Foxy and Trigger; my cat, Pika; and my tortoise, Brunhilda
Hometown: McGregor, MN
Sports I play: Horseback Riding
Hobbies and interests: Horses, books, the ocean, sharks & animals
Favorite music: Country
Travel destinations: Any place that's tropical
Side hustles I'm working on: My equine and canine massage therapy business