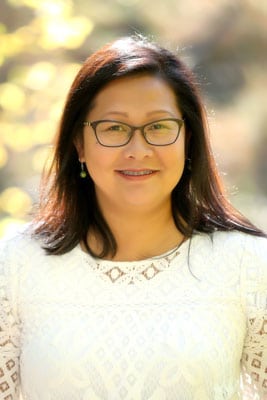 Office Manager
marketing@minotbraces.com
Years of Experience   18.  Does raising kids count?
Certifications/Credentials     BA
One professional (MVP) accomplishment
My family is my greatest accomplishment.
Values and how they inform your career
Being positive, kind and serving others the best I can.
Outside of work
Family: My husband and 6 kids.
Hometown: I spent my first 12 years in Morez, France, before moving to St. Paul, MN.
Sports I play: Badminton (it is a sport!).
Hobbies and interests: sewing, crafting, reading, and spending time with my family.
Favorite music: most anything including k-pop, Thai pop, Hmong music, etc.
Travel destinations: I'll always have a soft spot for France but I'd love to see the world, especially Greece.
Side hustles I'm working on: getting through my kids' teenage years.