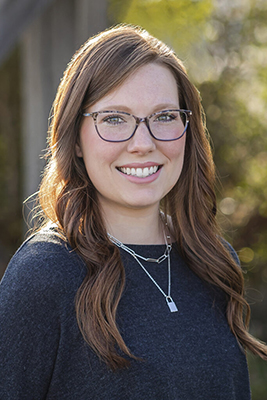 Years of Experience   5
Certifications/Credentials     RDA
One professional (MVP) accomplishment
I graduated top of my class in assisting school.  I also traveled to Nicaragua and Costa Rica with school to help the less fortunate and educate the community on the importance of brushing and good oral health.  I feel that the trip helped me become more empathetic when it comes to patient care.
Values and how they inform your career
Nothing makes me happier than helping others, whether it be by holding the door open for a stranger or helping a patient become less scared to come into the office.  I care for each of my patients and enjoy getting to know them.
Outside of work
Family:  I am married with one daughter, Peyton and two dogs, Duke & Spencer.
Hometown: Lake Geneva, WI
Sports I play: Softball & tennis
Hobbies and interests: I love playing games with my family and chasing Peyton around.
Favorite music: I love MGK, the Jonas Brothers and everything in between.
Travel destinations: Paris and Greece
Side hustles I'm working on: Being the best mom to my daughter!