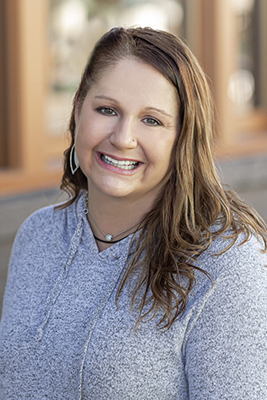 Patient Relations & Marketing Coordinator
info@minotbraces.com
Years of Experience   15 (Professional Administration)
Certifications/Credentials     B.A. in Speech Communications; Minor in Spanish; But most importantly- Mom, Ma, Momma, Mommy
One professional (MVP) accomplishment
I graduated from Minot State University about the same time as I completed 9 years in the Army National Guard, both of which I am very proud.  Being in the Guard allowed me to meet people in all walks of life while traveling the world a little!  Both college and the Guard enabled me to broaden my horizons in regard to diversity and other cultures, which is a big part of what makes me, me!
Values and how they inform your career
Kindness, caring, fun, compassionate, professional.  I believe that we all have unique backgrounds that come together to make our environment and practice what it is…a light-hearted, caring, fun-loving group!  And who doesn't want to be a part of that!?  We hope our patients feel that and enjoy their time here!
Outside of work
Family: Main squeeze, Matt; kiddos, Aynzlee (18) & Staley (6)
Hometown: Minot
Sports I play: Golf, volleyball, softball
Hobbies and interests: Going to the lake, traveling and reading
Favorite music: Alternative, classic rock, 70's, pop, some rap/hip-hop
Travel destinations: Europe, Hawaii and a cruise
Side hustles I'm working on: Lion tamer, dog food tester, rubber chicken maker